Home

About Us

Calendar

Links

Memorial Page

Psalms


What's New



Music Files


Torah Pix

Passover Pix

Purim Pix

Contact Us




Last Updated:
Thurs., Nov. 3, 2022

Shabbat Services: Lower Lake United Methodist Church, 16255-2nd St., Lower Lake
Mail: PO Box 4388, Clearlake, CA 95422 · e-mail: beitchavurah@att.net

ABOUT OUR CONGREGATION
A little over twenty years ago, a small group came together to hold Shabbat services and Holiday observances. We took to calling ourselves the Lake County Jewish Community Group, and so we remained... until somewhat recently.

All of a sudden, our little group started to grow! ~~ In 2003, our Erev Rosh Hashannah and Kol Nidrei services were very well attended. I believe there were 37 people at the Erev Rosh Hashannah service that year. · · · In view of this heady success, a group of us decided that we needed a name-- a real name-- one that would express who we are and what we're about. That's how our Congregation became Beit Chavurah -- "House of Fellowship."

Our Congregation has no officers, no board, no formal memberships-- in short, no bureaucracy. We relish the very informality of it all. We come from different Jewish backgrounds and different walks of life. Some of our people are religious, some not-so-religious. Several non-Jewish spouses are part of our community, too. Everyone is welcome.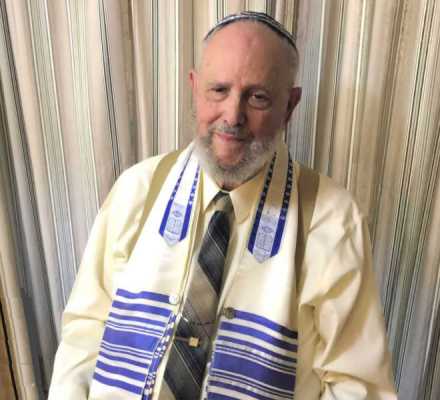 Our Rabbi and Ba'al Tefilah, Rich Altman, lives in Clearlake, CA with his wife of over 40 years, Linda. He holds a Master of Arts degree in Music from San Francisco State University, and has over fifty years experience accompanying all kinds of Jewish services at well over a dozen synagogues in the greater San Francisco Bay Area. Rich also has over thirty years of experience as a lay service leader.



Some of the Cantors he has accompanied include:
Josef Roman Cykowski

*, Jacob (Jack) Graudenz,
Salo Blumenthal

, Ruth Robinson, Julius BLACKman

,
Walter Flexo, and Henry Greenberg

.


---

*

(z"l) stands for the Hebrew, zichrono livracha, "May his memory be for a blessing."