Home

About Us

Calendar

Links

Memorial Page

Psalms

What's New



Music Files


Torah Pix

Passover Pix

Purim Pix

Contact Us




Last Updated:
Sat., March 4, 2023



Shabbat Services: Lower Lake United Methodist Church, 16255-2nd St., Lower Lake
Mail: PO Box 4388, Clearlake, CA 95422 • e-mail: beitchavurah@att.net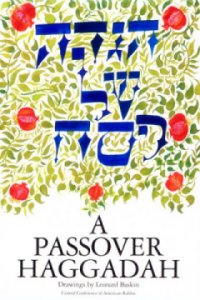 ~ ~ Passover Seder ~ ~
Wednesday, April 5th, 2022 ~~ 5:30 p.m.

Congregation Beit Chavurah will be hosting its annual
Community Passover Seder
Join Rabbi Rich Altman for a traditional Seder experience, complete with a full Passover meal, including chicken soup with homemade matzah balls, and plenty of Pesach songs and stories (many that you remember from your childhood).

~~ ~~ ~~ ~~ ~~
Our Seder will be held in the social hall of the Lower Lake United Methodist Church on Wednesday evening, April 5th, 2023, at 5:30 p.m. — the first night of Passover. Participation is still only $8.00 per person, plus bringing a food item (or an extra donation, as described below).

This is one of Congregation Beit Chavurah's very special events of the year! We encourage you to make every effort to join us if you possibly can!
The Passover Seder is much more than the re-telling of the ancient story of the Jews' Exodus from Egypt (
– Mitz·ra·yim); it honors and recalls our ongoing struggle for freedom, justice, and equality everywhere.

NOTE: Seating will be limited to only 30 persons. Reservations are absolutely required!

Please let Rich (Rabbi) know as early as possible how many will be attending. E-mail him at: raltman17@gmail.com.


---
Beit Chavurah will provide the following food for the Seder:

Delicious rotisserie chickensxxxxxxxx


Kosher-for-Passover Matzahs


Gefilte Fish (in jars)xxxxxxxxxxxxxxxx

Charoset (Charoses)


Passover Ritual food itemsxxxxxxxxxx

Kosher Concord Grape Wine


Prepared Creamy Horseradish (in jars)
The following food items are needed:

Boiled or baked red potatoes, with margarine (or olive oil)

Vegetable Side Dish ~~ baby carrots or broccoli florets or ??

Dessert: Commercial macaroons (canned)

Dessert: Passover Kugel

Kedem® Grape Juice ~~ 22 oz. size (please)

Donations are also needed and appreciated.
Don't want to cook? No problem! Throw in an extra donation if you can.
Your generous donations really help us to pull off this Jewish miracle!!

Help Needed -- If you like to take digital pictures, please take a "bunch" of
them and I will be happy to post the best ones on our web site!


Important · · · Of course, Passover comes with several food restrictions – No pork or pork products and no shellfish. No bread or other grain products, including rice. No legumes. Also, because we are having meat, we can not use milk or other dairy products, including butter. However, it's OK to use margarine, Crisco®, or Olive oil.
---


There will be a special Shabbat and Yom HaShoah service on April 14th, 2022.
(2nd Friday).